blog
Douglas has quietly developed a hitherto hidden talent for spotting the obscure, the unlikely, the mysterious and the beautiful in the hills and valleys and glens around his home.

To Douglas, a puddle can transform itself, with a bubble on its surface, into a strange and interesting observant eye. Or a tree, the match of its neighbours, can detach and become a fierce (or comforting, depending on the viewer) bird winging its way toward the camera.

"As I would wander by myself in the hills above Killin. Gradually I would be aware of forms and patterns in the grasses, the trees, the ponds, and how they differed, but to an extent remained the same in summer, in rain, in ice and in snow."

"I decided to try to record these, getting beneath, behind and beyond the actual objects I was photographing."

Some are sinister and sad, but reflect Douglas' view of the continuity of things past, present and in the future. He calls the collection of images "Archaeology" to reflect delving into things in places where they have been in one form or another for weeks or months or years or decades. Fallen trees, an animal track on the ice, long discarded antlers or a sheep's skull, the reflection in a puddle – all are transformed through his lens into timeless images which bring the viewer to deeper thoughts on what till then were the ordinary things never seeming worthy of a second glance.
Short film making.
09/12/2019
its a new exploration making short film. one of my early pieces made in Glenlochay was shown at the alchemy festival in 2018. Following recent screenings at Pix Film Gallery (Toronto), curated by Stephen Broomer, and Star and Shadow Cinema (Newcastle), this weekend it screens at both CCA (Glasgow) and Fillmhuis Cavia (Amsterdam). The programme information can be found here: https://alchemyfilmandarts.org.uk/on-the-move-tour/
"Trees are the earth's endless effort to speak to the listening heaven."
- Rabindranath Tagor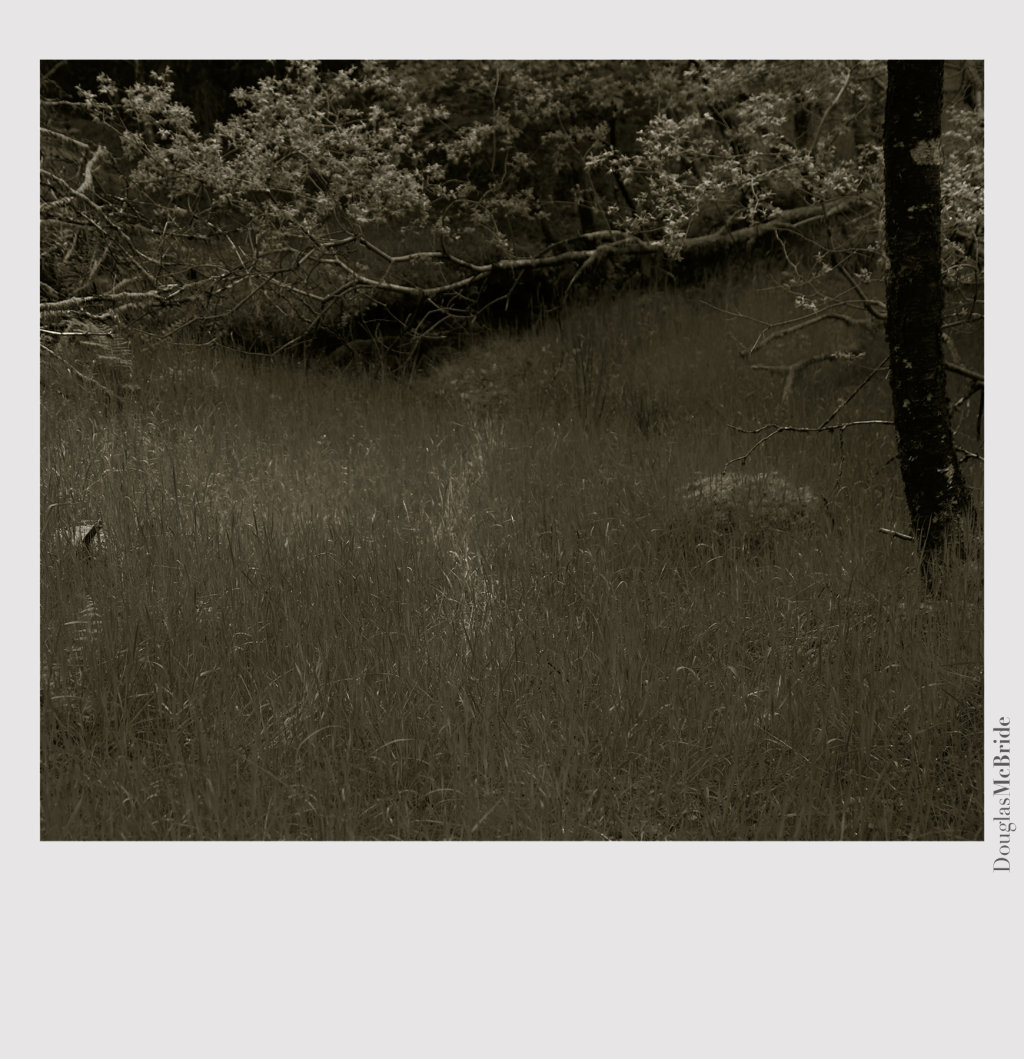 "The clearest way into the universe is through a forest wilderness."
- John Muir
It is easy to be alive.
09/04/2015
The day of my birthday I went to
this spot to reflect, 4th august.2014.
Bird chatter
09/04/2015
I came out to the marks
left by the winter travellers.
the agnostic existentialist
09/04/2015
Nature is what it is.
09/04/2015
Without ruffling the surface, look
carefully into the depths.
Muso Suseki
...more